Jason Smith
Director of Jazz Studies & Bands
Contact:
Phone: 460 - 1660
Email: SmithJC@uamont.edu
Office Hours:
Office: Visual and Performing Arts 102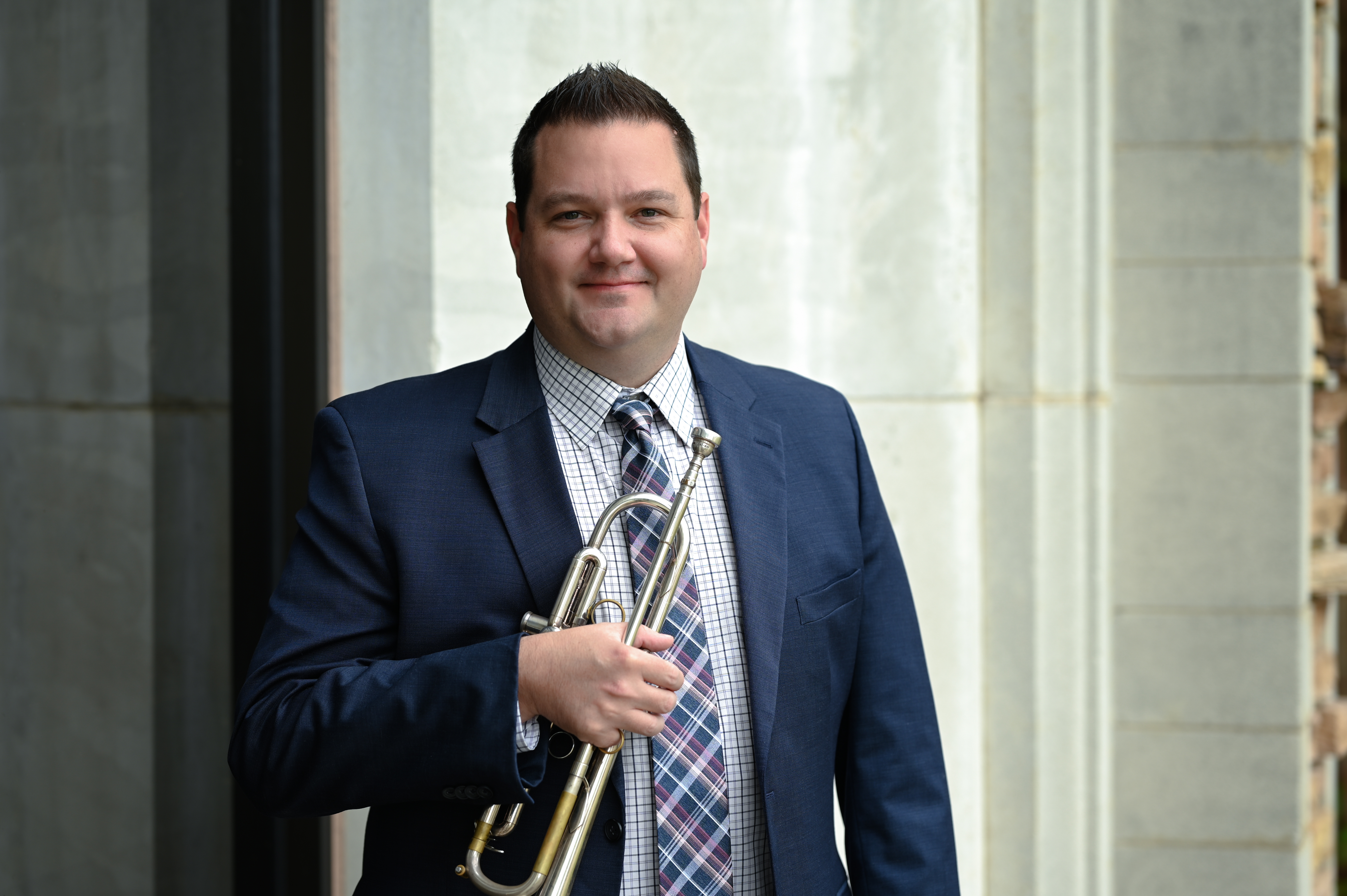 Bio:
Jason Smith, 2018, Assistant Professor and Director of Bands and Director of Graduate Jazz Studies, MM in Jazz Studies-University of Arkansas at Monticello, BA-University of Arkansas at Monticello.

Jason Smith a native of Calhoun, Louisiana, brings a dynamic passion to the trumpet and to music education. Mr. Smith distinguished himself as a professional trumpet player with the United States Air Force Band. Mr. Smith traveled to over 25 states and 5 international countries, touring as a lead trumpet player and soloist for various concert, rock, and big bands. Mr. Jason Smith's extensive knowledge in the big band genre led to his appointment as the musical director for the USAF Band of the West's "Dimensions in Blue".

Mr. Smith has performed with the renowned United States Air Force Band "Airmen of Note", the Dayton Philharmonic Orchestra, the San Antonio Symphony Orchestra, Dave Stall, Eddie Daniels, Eric Ewazen, Dwayne O' Brien, The Miracles, The Food Network, The International Trumpet Guild, The Dayton Jazz Orchestra, The San Antonio Jazz Orchestra, and The Vintage 15.