NOTE: The upcoming events listed below are subject to change with minimal notice due to evolving pandemic conditions. We will send announcements if any of these events are postponed or canceled.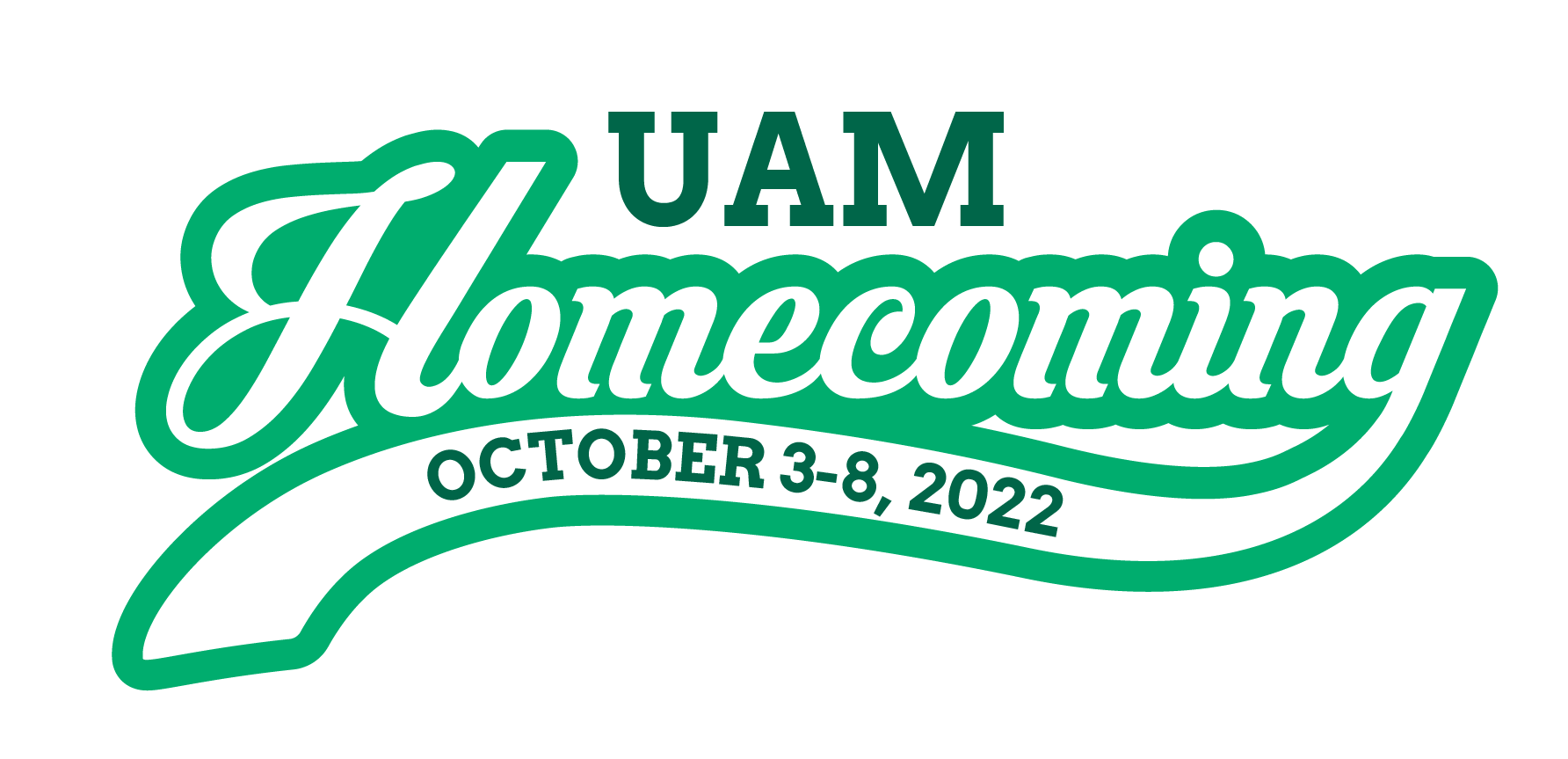 October 3-8, 2022: 2022 UAM Homecoming Week
Join us during the 2022 UAM Homecoming Week from October 3-8.
Homecoming Week highlights include:
-Tea at the Trotter House
-UAM Taylor House Ribbon Cutting
-Annual Alumni Awards Reception
-African-American Alumni Reunion Breakfast
-UAM Sports Hall of Fame Banquet
-Alumni Gala With Live Music by Diamond Empire
-Homecoming Pep Rally
-Weevil Walk of Champions and Homecoming Court Parade
-Tailgating by Weevil Pond
-Greek Chapter Reunion Tents
-Performance by the UAM "Pride of Southeast Arkansas" Marching Band
-Boll Weevil Football vs. the Northwestern Oklahoma State University Rangers
-Blossoms Volleyball vs. the Oklahoma Baptist University Bison and the Southern Nazarene University Storm
…and much more!


Click on the link below to access the full Homecoming Week schedule for additional details:
2022 UAM Homecoming Week Schedule of Events